Basement waterproofing by Vulcan is a science and art that pioneered industry standards. Our methods set the pace with today's complex world of building construction and protective maintenance. Our techniques are as effective for a one-family home as they are for a towering commercial building.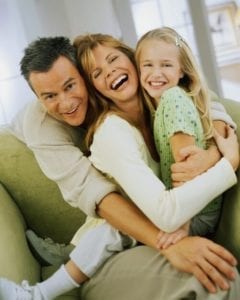 When the foundation is built, exterior basement walls are usually encased in tar, membrane and polyethylene film. These barriers will eventually stretch, shrink, crack and admit water.
Water in the basement and basement moisture is a fact of life for the homeowner. And it's a serious problem that doesn't go away on its own.
Basement waterproofing benefits include:
Increased property values
Prevents loss of property value
Provides a healthier home environment
Warmer basement during cold winter months
Drier basement during humid summer months
Increased living space and safe storage space
Improved quality of life
No musty basement smell
Vulcan Waterproofing provides a free, no obligation estimate to analyze your particular problem and determine the solution that is right for YOU! Our services include do-it-yourself information, basement ventilation solutions, loss of power options, and many other services including crack repair, sump pump installation, as well as a pressure relief system for controlling water in the basement while preventing hydro-static pressure build-up in and around foundation walls, which can often be a problem for homeowners with basements in New York, New Jersey, and the Philadelphia area.
Vulcan takes nothing for granted. We approach each job as a unique challenge which demands the most appropriate and cost-effective solution. We specialize in below-ground water problems and in our 65+ years we have dealt with just about every situation imaginable in a basement or crawlspace from occasional dampness or mold to several feet of water. Each situation presents its own challenges and requires a trained eye to determine the problem, the cause and the solution. We receive many testimonials which praise the ingenuity and versatility of Vulcan's expertise.
If you partner with Vulcan Waterproofing, you can finally put an end to water in the basement for good.
Contact us for a free home inspection by a Vulcan Basement Waterproofing specialist in NY, Long Island, NJ, PA, CT, and DE.