Vulcan experts guarantee waterproofing success.
A+ Rated by the Better Business Bureau
Call for a Free Quote

Eliminate your basement water problems TODAY!
Working Hours:
Mon - Fri 9:00am - 8:00pm
Sat 9:00am - 1:00pm
- In Business since 1947 -
- Over 750k Basements Saved -
Emergency Battery Backups when you Need Them Most!
Most homeowners discover that their sump pump has a problem when the basement is already flooded. It's too late to prevent damage. PumpSpy is the only system that alerts homeowners that their sump pump has a problem BEFORE flooding can occur. PumpSpy products connect to computers that watch over your sump pump system automatically, 24/7. PumpSpy computers constantly collect and analyze incoming data from your sump pumps, checking for potential issues. When an issue is detected, PumpSpy automatically sends alerts to your mobile devices. Check on your sump pumps anywhere, anytime with the free PumpSpy app.
PUMPSPY BATTERY BACK-UP SYSTEM FEATURES INCLUDE:
PumpSpy 24/7 Remote Monitoring. PumpSpy's servers constantly watch over your sump pumps automatically. PumpSpy instantly detects problems before flooding can occur!
Automatic backup pump. In the event of a main sump pump problem or power outage, PumpSpy automatically activates the battery back-up pump.
Warnings and alarms. When a problem happens, PumpSpy sends instant alerts to your mobile devices or tablets and sounds alarms when necessary for your main sump pump, backup pump and battery charge.
Reliable and durable. Quality automotive grade components are sealed in waterproof epoxy to prevent corrosion and increase longevity.
Longest warranty. Only PumpSpy offers a 3 year, full replacement warranty.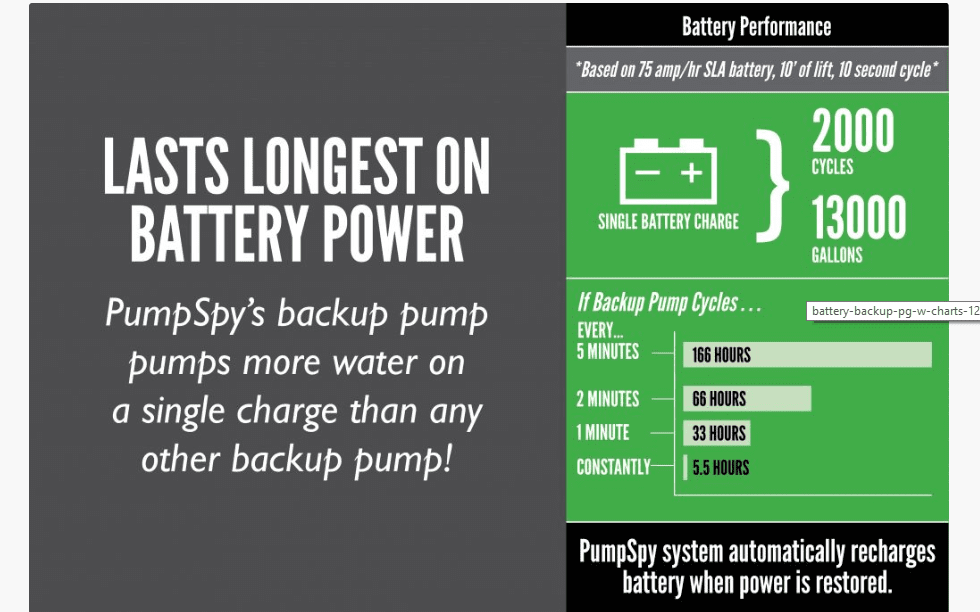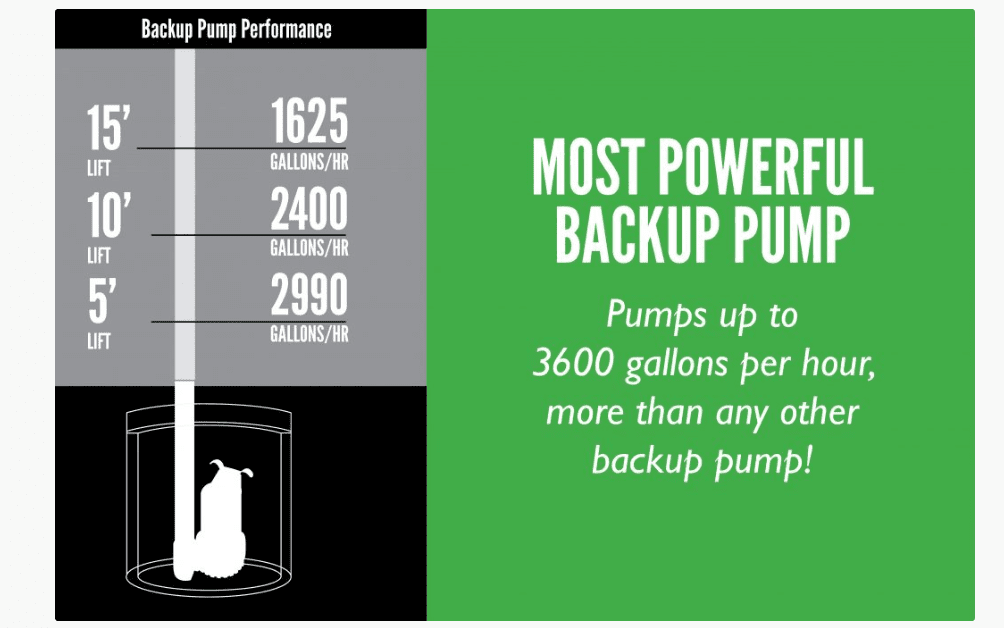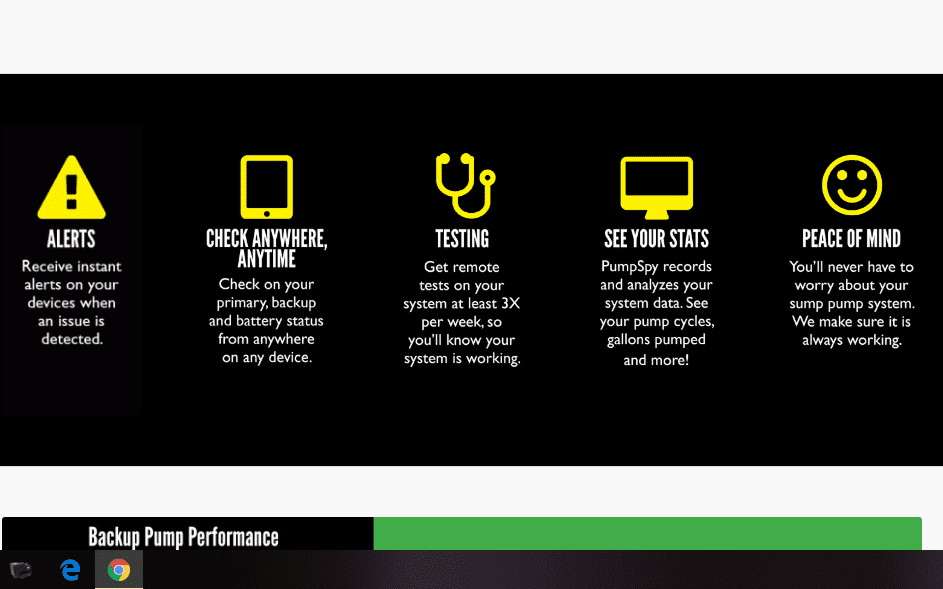 Your Trusted Basement Waterproofers
Established 1947 Our Only Business for Over 65 Years
Ready To Keep the Water Out?