Vulcan Basement Waterproofing started waterproofing basements in the New York Metropolitan area in the 1950′s. When we first arrived on the scene, there was no company listed in the yellow pages for basement waterproofing; in fact, basement waterproofing was not even a category in the NY yellow pages.
Into the 1960's we operated out of a storefront on Parsons Blvd in Jamaica, Queens until the demand for basement waterproofing in NY grew so much that Vulcan moved its regional headquarters taking up an entire block on Parsons Blvd.
The need for NY basement waterproofing became more and more apparent in the Bronx, Brooklyn, Queens, Staten Island and in Orange, Rockland, Sullivan, Dutchess, Ulster, Westchester Counties and into Connecticut. Eventually we were getting calls for help from the entire New York Metropolitan area.
With our vast experience waterproofing homes in this region, we realized that in order to guarantee our work we would need to come up with a method of relieving the water pressure off a foundation. As a result, we developed and perfected our patented method, known as "The Vulcan Pressure Relief System". Vulcan was the first company to install this interior pressure relief system, now commonly known as french drains, on a regular basis. Once we discovered this revolutionary way to deal with water in the basement, we knew we had the right solution.
After celebrating our 65th year in business under the same name, and over 50 years in the same location serving local homeowners and businesses in our region we can proudly say that we have more experience solving basement water problems than anyone else in the entire NY Metropolitan Area, bar none. Basement flooding has become more of a problem for homeowners in NY as homes get older and areas with high water tables exert more pressure on foundations. The Vulcan Waterproofing hydrostatic pressure relief system has proven itself time after time to be the right solution.
We would like to say "Thank You" to all the people who have trusted us to help them with their damp, wet, musty basements over our first 65 years and we look forward to continuing to serve you for another 65 years.
Contact Us for a free basement inspection before you remodel your basement or if you have a musty, damp, leaky or wet basement.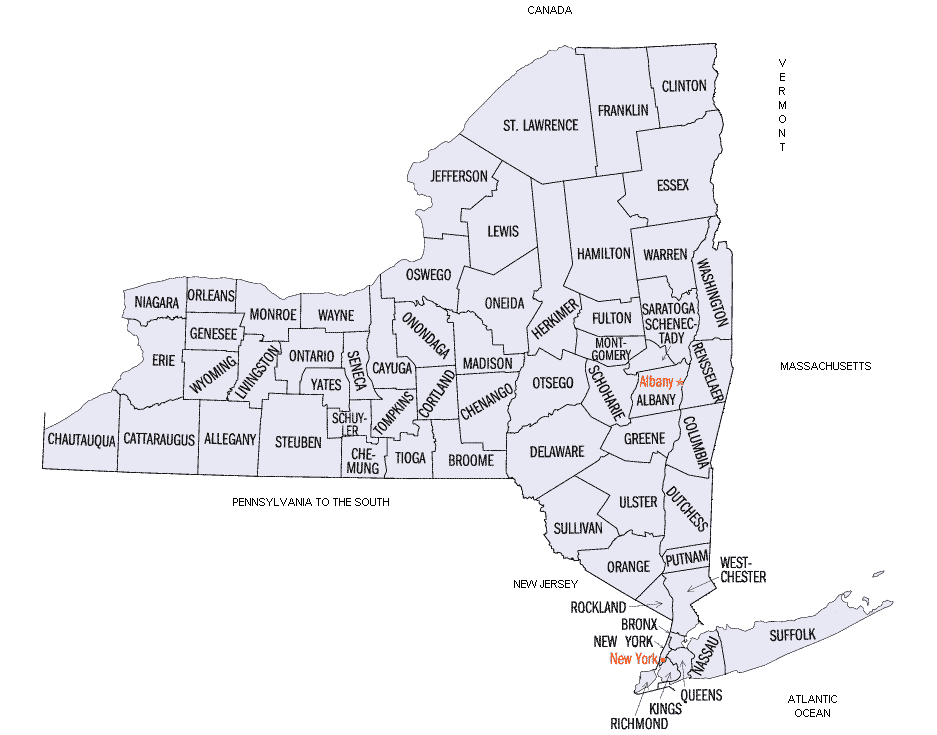 | | | | | |
| --- | --- | --- | --- | --- |
| Amenia | Amenia Union | Annandale-on-Hudson | Arlington | Arthursburg |
| Attlebury | Bahret MH Park | Bains Corner | Baker Corner | Bangall |
| Barnegat | Barrytown | Beacon | Beacon Hills | Beekman |
| Bethel | Billings | Birchwood Park | Brinckerhoff | Brockway |
| Bulls Head | Camby | Castle Point | Chelsea | Chestnut Ridge |
| Clark Heights | Clinton Corners | Clinton Hollow | Clove | Clove Valley |
| Cokertown | Coleman Station | College Park | Colonial Heights | Crown Heights |
| Cruger Village | DeWitt Mills | Diddell | Dogtail Corners | Dover Furnace |
| Dover Plains | Dutchess Junction | East Fishkill | East Park | Eighmyville |
| Fairview | Fishkill | Fishkill Plains | Fraleighs | Freedom Plains |
| Glenham | Green Haven | Gretna | Groveville | Hammertown |
| Haviland | Hibernia | Hickory Hills | High Plains | Hillside Lake |
| Holmes | Hopewell Junction | Howland | Hoxie Corner | Hudson Heights |
| Hughsonville | Hurd Corners | Hyde Park | Irondale | Jackson Corners |
| Kerleys Corners | Knapps Corner | Lafayetteville | Lagrangeville | Lamplight Court |
| Leedsville | Linden Acres | Lithgow | Littlerest | Lomala |
| Mabbettsville | MacDonnell Heights | Manchester Bridge | Market | McIntyre |
| Milan | Millbrook | Millbrook Heights | Millerton | Moores Mill |
| Mount Riga | Mount Ross | Myers Corner | Netherwood | New Hackensack |
| New Hamburg | Norrie Heights | North Clove | Northeast | Northeast Center |
| Noxon | Oniontown | Pachin Mills | Pawling | Pecksville |
| Pine Grove Terrace | Pine Plains | Pleasant Plains | Pleasant Ridge | Pleasant Valley |
| Poughkeepsie | Poughquag | Powell Park | Pulvers Corners | Quaker Hill |
| Red Hook | Red Hook Mills | Red Oaks Mill | Rhinebeck | Rhinecliff |
| Rochdale | Rock City | Rombout Ridge | Rudco | Salt Point |
| Schultzville | Shady Brook | Sharon Station | Shekomeko | Shenandoah |
| Shunpike | Smithfield | South Amenia | South Dover | South Millbrook |
| Spackenkill | Spencer Corners | Staatsburg | Stanfordville | State Line |
| Stissing | Stoneco | Stormville | Swartoutville | Sylvan Lake |
| The Gables | Timothy Heights | Titusville | Tivoli | Upper Red Hook |
| Van Keurens Park | Verbank | Verbank Village Park | Wappingers Falls | Washington Hollow |
| Wassaic | Webatuck | West Pawling | Whitehouse Crossing | Wiccopee |
| Wiley Shelter | Willow Brook | Wingdale Park | Woodinville | Wurtemburg |
| | | | | |
| --- | --- | --- | --- | --- |
| Adelphi | Bath Beach | Bay Ridge | Bedford-Stuyvesant | Bensonhurst |
| Bergen Beach | Borough Park | Brighton Beach | Brooklyn | Brooklyn Heights |
| Brownsville | Bushwick | Canarsie | Coney Island | Dyker Heights |
| East Flatbush | East New York | Eastern Parkway | Flatbush | Flatlands |
| Fort Greene | Fort Hamilton | Gerritsen | Gravesend | Greenpoint |
| Kensington | Manhattan Beach | New Utrecht | Park Slope | Parkville |
| Red Hook | Seagate | South Brooklyn | Williamsburg | |
| | | | | |
| --- | --- | --- | --- | --- |
| Amity | Arbor Valley | Arden | Baileytown | Baileyville |
| Balmville | Beaver Dam Lake | Bellvale | Berea | Big Island |
| Blooming Grove | Breeze Hill Estates | Bull Mine | Bullville | Burnside |
| Bushville | Butter Hill Estates | Cahoonzie | Campbell Hall | Campbell Hall Junction |
| Canterbury Estates | Canterbury Knolls | Castle High Estates | Cedar Cliff | Cedarcrest |
| Central Valley | Chadwick Estates | Chester | Circleville | Clinton Woods |
| Coldenham | Collabar | Cornwall Landing | Cornwall-on-Hudson | Craigville |
| Cronomer Valley | Crystal Run | Cuddebackville | Deer Run | Denniston |
| Denton | Dogwood Hills | Downey Farms | Durland | Durlandville |
| Dutch Hollow | Eagle Valley | East Chester | East Coldenham | East Middletown |
| East Walden | Eden | Edenville | Fair Oaks | Farmingdale |
| Finchville | Finnegans Corners | Firthcliffe | Firthcliffe Heights | Florida |
| Fort Montgomery | Fostertown | Gardnertown | Gardnerville | Germantown |
| Girarde | Glenwood Park | Godeffroy | Goshen | Greenville |
| Greenwood Lake | Greycourt | Guymard | Hampton Trails | Hamptonburgh |
| Harriman | Hempstead Acres | Highland Falls | Highland Lake Estates | Highland Mills |
| Hillside Plaza | Homestead Village | Howell | Howells | Huguenot |
| Indian Hill | Indian Park | Johnson | Kaisertown | Keystone Park |
| Kimberly Estates | Kipps | Kiryas Joel | Lagrange | Lake Osiris Colony |
| Lakeville | Laurel Ridge | Lebanon | Leptondale | Little Britain |
| Little York | Logtown | Marycrest | Maybrook | Meadow Winds |
| Meadowbrook | Mechanicstown | Michigan Corners | Middle Hope | Middletown |
| Midway Park | Milburn | Millsburg | Monroe | Montgomery |
| Morrison Heights | Mount Hope | Mountain House | Mountain Lodge Park | Mountainville |
| Myers Grove | Neelytown | New Hampton | New Milford | New Vernon |
| New Windsor | Newburgh | Newburgh Junction | Newport | North Dock |
| Oak Ridge Park | Orange Lake | Orrs Mill | Otisville | Otter Kill |
| Otter Kill Estates | Overlook Estates | Oxford | Paradise | Pellets Island |
| Phillipsburg | Pilgrim Corners | Pine Bush | Pine Grove | Pine Island |
| Points of View | Port Jervis | Port Orange | Prospect Hill | Randelville |
| Renee Gardens | Ridgebury | Rock Tavern | Rockville | Rocky Hill |
| Roses Point | Roseton | Rossville | Rural Ridge | Saint Andrew |
| Salisbury Mills | Savilton | Scotchtown | Scotts Corner | Searsville |
| Shin Hollow | Silver Maples | Slate Hill | Smiths Clove | Snufftown |
| South Blooming Grove | South Centerville | Southfields | Sparrow Bush | Sterling Forest |
| Stewart Terrace | Stony Ford | Sugar Loaf | Tappan Hill | Thompson Ridge |
| Tristates | Tuxedo Park | Unionville | Vails Gate | Vails Gate Junction |
| Valley View At Chester | Van Burenville | Van Keuren | Varick Homes | Walden |
| Walton Park | Warwick | Washington Heights | Washingtonville | Waterloo Mills |
| West Cornwall | West Point | Westbrookville | Westtown | Wilcox |
| Windsor Crest | Wisner | Woodbury | Woodbury Meadows | Woodfield |
| Worley Heights | | | | |
| | | | | |
| --- | --- | --- | --- | --- |
| Arverne | Astoria | Bayside | Bellaire | Breezy Point |
| Broad Channel | Cambria Heights | College Point | Corona | Douglaston |
| East Elmhurst | Edgemere | Elmhurst | Far Rockaway | Flushing |
| Forest Hills | Fresh Meadows | Fresh Pond | Fresh Pond Junction | Glen Oaks |
| Glendale | Haberman | Hamilton Beach | Hillside | Hollis |
| Howard Beach | Jackson Heights | Jamaica | Kew Gardens | Laurelton |
| Linden Hill | Little Neck | Locust Manor | Long Island City | Maspeth |
| Middle Village | Morris Park | Neponsit | North Beach | Oakland Gardens |
| Ozone Park | Parkside | Queens | Queens Village | Rego Park |
| Richmond Hill | Ridgewood | Rockaway Park | Rockaway Point | Rosedale |
| Roxbury | Saint Albans | South Ozone Park | Springfield Gardens | Steinway |
| Sunnyside | Terrace Heights | Utopia | Wave Crest | Whitestone |
| Woodside | | | | |
| | | | | |
| --- | --- | --- | --- | --- |
| Annadale | Arlington | Arrochar | Bloomfield | Bulls Head |
| Castleton Corners | Charleston | Chelsea | Clifton | Concord |
| Elm Park | Eltingville | Fox Hills | Graniteville | Great Kills |
| Grymes Hill | Gulfport | Huguenot | Mariners Harbor | Midland Beach |
| New Brighton | New Dorp | New Dorp Beach | New Springville | Oakwood |
| Oakwood Beach | Pleasant Plains | Port Ivory | Port Richmond | Princes Bay |
| Richmond Valley | Rosebank | Rossville | Saint George | South Beach |
| Stapleton | Staten Island | Tompkinsville | Tottenville | Travis |
| West New Brighton | Westerleigh | Willowbrook | Woodrow | |
| | | | | |
| --- | --- | --- | --- | --- |
| Airmont | Antrim | Bardonia | Blauvelt | Brookside Park |
| Brownsell Corner | Buckberg | Bulsontown | Camp Hill | Cedar Flats |
| Centenary | Central Nyack | Chestnut Ridge | Congers | Durant |
| Felters Corners | Fort Clinton | Garnerville | Germonds | Grand View-on-Hudson |
| Happy Valley | Haverstraw | Hillburn | Hillcrest | Jones Point |
| Kaser | Ladentown | Lake Lucille | Mazzaleone Park | Monsey |
| Montebello | Mount Ivy | Nanuet | Nauraushaun | New City |
| New City Park | New Hampstead | New Hempstead | New Square | Nyack |
| Oakbrook | Orangeburg | Palisades | Pearl River | Piermont |
| Pomona | Pomona Heights | Quaker Park | Ramapo | Rockland Lake |
| Samsondale | Sloatsburg | South Nyack | Sparkill | Spring Valley |
| Spring Valley Village | Sterlington | Stony Point | Suffern | Suffern Park |
| Summit Park | Tallman | Tappan | Thiells | Tomkins Cove |
| Upper Nyack | Valley Cottage | Viola | Wesley Hills | West Haverstraw |
| West Nyack | Willow Grove | | | |
| | | | | |
| --- | --- | --- | --- | --- |
| Acidalia | Aden | Anderson | Barryville | Basket |
| Beaverkill | Bethel | Black Lake | Bloomingburg | Bradley |
| Bridgeville | Briscoe | Burlingham | Bushville | Callicoon |
| Callicoon Center | Claryville | Cochecton | Cochecton Center | Cooley |
| Coopers Corners | Craigie Clair | Culvertown | Curry | Debruce |
| Deckertown | Divine Corners | East Cochecton | Eldred | Falls Mills |
| Fallsburg | Ferndale | Fernwood | Forestburg | Fosterdale |
| Fowlerville | Fremont Center | Glen Spey | Glen Wild | Grahamsville |
| Grooville | Handsome Eddy | Hankins | Harris | Hartwood |
| Hartwood Club | Hasbrouck | Haven | Hazel | High View |
| Highland Lake | Hortonville | Hunts Corner | Hurd Settlement | Hurleyville |
| Jeffersonville | Joscelyn | Kauneonga Lake | Kenoza Lake | Kiamesha Lake |
| Knights Eddy | Kohlertown | Lake Huntington | Lava | Lewbeach |
| Liberty | Livingston Manor | Loch Sheldrake | Long Eddy | Loomis |
| Lower Beechwood | Mamakating Park | Maple Glen | Maplewood | Melody Lake |
| Merriewold Park | Mileses | Minisink Ford | Mohican Lake | Mongaup |
| Mongaup Valley | Monticello | Morsston | Mount Prosper | Mount Vernon |
| Mountain Dale | Narrowsburg | Neversink | Newieden | North Branch |
| Oakland Valley | Obernburg | Odell | Parkston | Parksville |
| Phillipsport | Philwold | Pleasant Valley | Pond Eddy | Rock Hill |
| Rockland | Roscoe | Saint Josephs | Shandelee | Smallwood |
| South Fallsburg | Squirrels Corners | Summitville | Swan Lake | Tennanah Lake |
| Thompsonville | Tusten | Tylertown | Unionville | Upper Beechwood |
| Upper Mongaup | White Lake | White Sulphur Springs | Willowemoc | Winterton |
| Woodbourne | Woodridge | Wurtsboro | Wurtsboro Hills | Yankee Lake |
| Youngsville | Yulan | | | |
| | | | | |
| --- | --- | --- | --- | --- |
| Accord | Allaben | Alligerville | Ardonia | Asbury |
| Ashokan | Atwood | Awosting | Baileys Gap | Bearsville |
| Beechford | Belle Ayr | Benton Corners | Big Indian | Binnewater |
| Bloomington | Blue Mountain | Boiceville | Borden Estate | Branch |
| Brodhead | Brownville | Bruceville | Bruynswick | Bull Run |
| Bushnellsville | Butterville | Byrdcliffe | Canoe Hill | Centerville |
| Cherrytown | Chichester | Clintondale | Clintondale Station | Cold Brook |
| Connelly | Cottekill | Cragsmoor | Crawford | Creeklocks |
| Dairyland | Daisy | Dashville | Davis Corners | Denning |
| Dwaarkill | East Kingston | Eavesport | Eddyville | Ellenville |
| Ellerslie | Elting Corners | Esopus | Fantinekill | Fish Creek |
| Flatbush | Flint | Forest Glen | Frost Valley | Galeville |
| Gardiner | Glasco | Glenerie | Glenerie Lake Park | Glenford |
| Granite | Greenfield Park | Greenville | Halihan Hill | Hardenburg |
| Hickorybush | High Falls | High Woods | Highland | Highland Landing |
| Highmount | Hillside | Honk Hill | Hurley | Ireland Corners |
| Jenkinstown | Jockey Hill | Kallops Corners | Katsbaan | Kerhonkson |
| Kingston | Kripplebush | Krumville | Kyserike | Lackawack |
| Ladleton | Lake Hill | Lake Katrine | Lake Minnewaska | Lapla |
| Lattintown | Lawrenceville | Lefever Falls | Libertyville | Liebhardt |
| Lincoln Park | Lloyd | Lomontville | Lyonsville | Malden-on-Hudson |
| Manorville | Maple Hill | Mapledale | Marbletown | Marlboro |
| Mettacahonts | Mill Hook | Milton | Modena | Modena Gardens |
| Mohonk Lake | Mombaccus | Montoma | Morgan Hill | Mount Marion |
| Mount Pleasant | Mount Tremper | Napanoch | New Hurley | New Paltz |
| New Salem | Oakes | Ohioville | Olivebridge | Oliverea |
| Pacama | Palentown | Pataukunk | Peekamoose | Phoenicia |
| Pine Bush | Pine Hill | Plattekill | Plutarch | Ponck Hockie |
| Port Ben | Port Ewen | Potterville | Quarryville | Red Mills |
| Rifton | Riggsville | Riverside Park | Rolling Meadows | Rondout |
| Rosendale | Ruby | Rutsonville | Saint Elmo | Saint Josen |
| Saint Remy | Samsonville | Saugerties | Sawkill | Saxton |
| Seager | Shady | Shandaken | Shokan | Sholam |
| Shultis Corners | Sleightsburg | Spring Glen | Springtown | Stone Ridge |
| Stony Hollow | Sundown | Sweet Meadows | Sylva | Tabasco |
| The Cape | The Vly | Tillson | Tuckers Corner | Turnwood |
| Tuthill | Tuthilltown | Ulster Heights | Ulster Landing | Ulster Park |
| Ulsterville | Union Center | Veteran | Walker Valley | Wallkill |
| Wallkill Camp | Watchtower | Wawarsing | West Camp | West Hurley |
| West Park | West Saugerties | West Shokan | Whiteport | Whitfield |
| Wilbur | Willow | Wiltwyck Gardens | Winchell | Wittenberg |
| Woodland | Woodstock | Yagerville | Zena | |
| | | | | |
| --- | --- | --- | --- | --- |
| Ardsley | Ardsley-on-Hudson | Armonk | Arthur Manor | Bayberry Park |
| Bedford | Bedford Hills | Beech Hill | Beechmont | Beechmont Woods |
| Bonnie Crest | Briarcliff Manor | Bronxville | Bronxville Heights | Bryn Mawr Park |
| Buchanan | Buckhout Corners | Cecil Park | Cedar Knolls | Chappaqua |
| Chauncey | Chester Hill Park | Colonial Acres | Colonial Heights | Crestwood |
| Crestwood Gardens | Crompond | Croton-on-Hudson | Crugers | Dobbs Ferry |
| Dunwoodie | Dunwoodie Heights | East White Plains | Eastchester | Elmsford |
| Fairview | Fleetwood | Forest Knolls | Fox Meadow | Glenwood |
| Goldens Bridge | Greenhaven | Greenville | Grey Oaks | Greystone |
| Gunther Park | Harrison | Hartsdale | Hastings-on-Hudson | Hawthorne |
| Heath Ridge | Heathcote | Heritage Hills | Homestead Park | Huguenot Park |
| Irvington | Isle of San Souci | Jefferson Valley | Katonah | Lake Mohegan |
| Larchmont | Lawrence Park | Lincoln | Lincolndale | Lowerre |
| Ludlow | Mamaroneck | Maplewood | Milton | Mohegan Heights |
| Montrose | Mount Airy | Mount Hope | Mount Kisco | Mount Vernon |
| Murray Hill | Nepera Park | Nepperhan | New Rochelle | Orienta |
| Oscawana | Ossining | Park Hill | Parkside | Peekskill |
| Pelham | Pelham Manor | Philipse Manor | Pinebrook | Pinebrook Heights |
| Pleasantville | Port Chester | Purchase | Quaker Ridge | Residence Park |
| Ridgeway | Rochelle Heights | Rochelle Park | Rye | Rye Brook |
| Scarborough | Scarsdale | Scarsdale Downs | Scarsdale Park | Scotts Corners |
| Secor Gardens | Shenorock | Shore Acres | Shrub Oak | Sleepy Hollow |
| Sleepy Hollow Manor | Sparta | Spring Valley | Sun Haven | Sunny Brae |
| Tarrytown | Thornwood | Tuckahoe | Valhalla | Vernon Park |
| Verplanck | Victory Park | West Mount Vernon | White Birches | White Plains |
| Wilmot Woods | Worthington | Wykagyl | Wykagyl Park | Yonkers |
| Yorktown | Yorktown Heights | | | |