For over 60 years, the name "Vulcan Basement Waterproofing" has been synonymous with quality basement waterproofing at an affordable price. We are not carpenters, exterminators, roofers, or have any other sidelines. We specialize in one thing and one thing only… "Basement Waterproofing".
Our headquarters is located in NE Phila and has been in the same building for over 25 years. We have been locally serving homeowners and businesses with specialists in Southeastern Pennsylvania, Southern New Jersey, Delaware, and throughout the Delaware and Lehigh Valleys continuously since 1976.
We are wholly owned and operated, never subcontract work regardless of how busy we are, and we carry general liability and workman's compensation insurance with higher limits than required by law for your protection. We offer free basement inspections by experienced professionals in basement waterproofing and drainage systems.
These points are important because, while the uninsured, unlicensed contractor may charge a lower (or higher) price, they aren't committed enough to their business to invest in it properly and, as a result, aren't likely to be motivated to do a good job.
In addition, since they don't take their business seriously enough to be licensed or insured and employ their own people, they may not intend to be around very long. Not a good prospect if anything should go wrong down the road. Many of our employees have been with us for 20+ years, which gives us the ability to say we have "Hundreds of Years of Experience" in basement waterproofing in the Philadelphia area.
Contact Us for a free basement inspection before you remodel your basement or if you have a musty, damp, leaky or wet basement.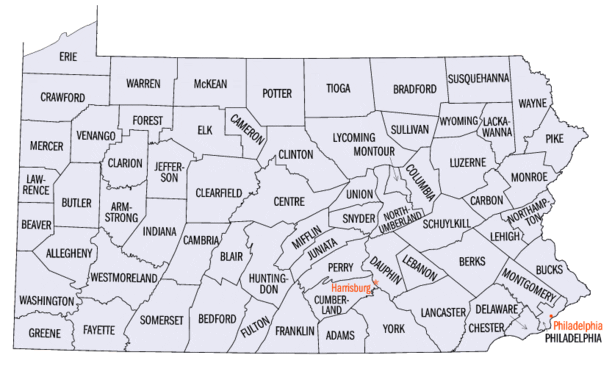 | | | | | |
| --- | --- | --- | --- | --- |
| Albany | Alleghenyville | Alsace Manor | Amity Gardens | Amityville |
| Angelica | AVM Estates | Bally | Barto | Basket |
| Baumstown | Beavers Mill | Bechtelsville | Beckersville | Benharts |
| Berkley | Berkshire Heights | Berne | Bernharts | Bernville |
| Bethel | Beverly Heights | Birdland | Birdsboro | Blandon |
| Bloomsburg | Bowers | Boyers Junction | Boyertown | Breezy Corner |
| Briarwood | Brice Village | Brittany Estates | Brookline | Brookview |
| Browns Mill | Brownsville | Cacoosing | Centerport | Chapel |
| Charming Forge | Charmingdale | Cherokee Ranch | Churchville | Cider Mill Run |
| Clayton | Clearview Heights | Clover Park | Cold Run | Colebrookdale |
| College Heights | Colonial Hills | Colony Park | Cornwall Terrace | Country Club Run |
| Country Club Run II | Country Ridge Estates | Crestwood | Crestwood South | Crosskill Mills |
| Dale | Dauberville | Deerfield Village | Devon Green | Douglassville |
| Dreibelbis | Dryville | Eagle Point | Earlville | East Reading |
| Eastwick | Eckville | Edenburg | Englesville | Eshbach |
| Evansville | Exeter Golf Club Estates | Exeter Village | Fairview Heights | Fairview Park |
| Fairway | Farming Ridge | Farmington | Fetherolfsville | Five Locks |
| Five Points | Fleetwood | Flying Hills | Forest Court | Fox Chase |
| Fredericksville | Freemanville | Fritztown | Frush Valley | Frystown |
| Gabelsville | Garfield | Geigertown | Georgetown Village | Gibraltar |
| Glen Oley Farms | Glenside | Golfshire Hills | Gouglersville | Green Tree Acres |
| Green Valley Estates | Green Valley Gardens | Greenawald | Greenbriar | Greenfield Manor |
| Greenfields | Greenview | Greisemersville | Greshville | Griesemersville |
| Grill | Grimville | Grings Hill Estates | Grist Mill Farms | Hamburg |
| Hamburg Heights | Hampden Heights | Hancock | Harlem | Heather Knoll |
| Heisters Creek | Henningsville | Hereford | High Meadow Estates | High Meadows |
| Highland | Highlands at Wyomissing | Hinterleiter | Hohls Crossing | Host |
| Huffs Church | Hunters Run | Hyde Park | Hyde Villa | Indian Springs Village |
| Ironstone | Jackson Meadows | Jacksonwald | Jalappa | Joanna |
| Joanna Furnace | Joanna Heights | Kempton | Kempville | Kenhorst |
| Kenneys | Kindts Corner | Kinsey Hill | Kirbyville | Klapperthall Junction |
| Klines Corner | Klinesville | Knauers | Kricks Mill | Krumsville |
| Kulptown | Kutztown | Landis Store | Laurel Springs | Laureldale |
| Leesport | Leinbachs | Lenhartsville | Limekiln | Lincoln Park |
| Lincolnwood | Linstead | Little Oley | Lobachsville | Long Pond |
| Longsdale | Longswamp | Longview Estates | Lorane | Lorane Orchards |
| Lower Longswamp | Lyons | Maiden Creek | Maiden Creek Estates | Manatawny |
| Maple Grove | Maple Grove Park | Marywood | Maxatawny | Meckville |
| Melrose Place | Mengel | Mertztown | Mifflin Park | Mill Creek Corner |
| Millmont | Mohns Hill | Mohnton | Mohnton Lawn | Mohrsville |
| Molltown | Monocacy | Monocacy Station | Montello | Monterey |
| Montrose | Montrose Manor | Morgantown | Morysville | Moselem |
| Moselem Springs | Mount Aetna | Mount Airy | Mount Penn | Mount Pleasant |
| Mountain Park | Muhlenberg | Muhlenberg Park | Neversink | New Berlinville |
| New Jerusalem | New Morgan | New Shaefferstown | North Heidelberg | Northmont |
| Oakbrook | Oakbrook Terrace | Oley | Oley Furnace | Oley Line |
| Ontelaunee | Ontelaunee Heights | Orchard Hills | Oreville | Overbrook |
| Overlook Woods | Park Manor | Park Place Townhouses | Pathfinder Valley | Pennside |
| Pennwood Farms | Pennwyn | Pheasant Run | Phoebe Berks Village | Pikeville |
| Pilgerts | Pine Forge | Pine Waters | Pineland | Pleasant Valley |
| Plowville | Pricetown | Quaker City | Ramblewood | Reading |
| Reading Manor | Red Lion | Rehrersburg | Reiffton | Rickenbach |
| Ridge Park | Ridgewood | Ringtown | Rittenhouse Gap | River View Park |
| Rivers Bend | Robeson Crossing | Robesonia | Rosecliff | Round Head |
| Ryeland | Saint Lawrence | Sally Ann | Sandy Run East | Scarlets Mill |
| Schlemville | Schofer | Schubert | Schultzville | Schwarzwald Heights |
| Seisholtzville | Seyfert | Shadow Ridge | Shamrock Station | Shanesville |
| Shartlesville | Shillington | Shiloh Hills | Shoemakersville | Sinking Spring |
| Sinking Spring Terrace | South Temple | Spangsville | Spring Dale Heights | Spring Ridge |
| Springmont | State Hill | Stone Ridge | Stonersville | Stonetown |
| Stony Creek Mills | Stony Point | Stony Run | Stouchsburg | Strausstown |
| Summit View | Sunrise | Sunset Manor | Sunshine | Tallowyck |
| Temple | Thomas Gardens | Topton | Trap Rock | Trexler |
| Tuckerton | Unionville | Valley Ridge Farms | Valley View Acres | Van Reeds Mill |
| Villa Maria Infirmary | Vinemont | Virginville | Walnuttown | Weavertown |
| Welsh Woods | Wernersville | West Hamburg | West Lawn | West Leesport |
| West Reading | West Wyomissing | Westridge | Wheaton Heights | Whitfield |
| Willow Gardens | Wilshire Hills | Windsor Castle | Wingspread | Wintersville |
| Womelsdorf | Woodchoppertown | Woodgate | Woods Edge | Worman |
| Wyndham Hill | Wyomissing | Wyomissing Hills | Wyomissing Park | Yellow House |
| Yoder Heights | | | | |
| | | | | |
| --- | --- | --- | --- | --- |
| Almont | Amity | Andalusia | Applebachsville | Appletree Hill |
| Aquetong | Argus | Avallon at Moyers | Bath Addition | Bedminster |
| Beechwood Acres | Belardy | Bennetts Corner | Bensalem | Birch Valley |
| Blooming Glen | Blue Ridge | Breadysville | Briarwyck | Brick Tavern |
| Bridge Point | Bridge Valley | Bridgetown | Bridgewater | Bridle Run |
| Bristol | Bristol Terrace Number One | Bristol Terrace Number Two | Brittany Farms | Brookwood |
| Brownsburg | Buckingham | Buckingham Valley | Buckmanville | Buckridge Farms |
| Bucksville | Bucksville Manor | Bucktoe | Bursonville | Buttonwood Farms |
| Calico Corner | California | Carriage Stop | Carversville | Casey Highlands |
| Casey Village | Castle Valley | Centennial Station | Center Bridge | Centerville |
| Centre Plaza Shopping Center | Chalfont | Chestnut Ridge Acres | Chestnut Wood Village | Churchville |
| Clay Ridge | Cobalt Ridge | Cornell | Cornwell | Cornwells Heights |
| Cornwells Manor | Cottageville | Crabtree Hollow | Cross Keys | Croydon |
| Croydon Acres | Croydon Heights | Danboro | Davisville | Deep Run |
| Deer Park | Derstines | Devon Close | Dogwood Hollow | Dolington |
| Doylestown | Dublin | Dunlap | Durham | Durham Furnace |
| Durham Hill Farms | Dyerstown | Echo Beach | Echo Reach | Eddington |
| Eddington Gardens | Eddington Park | Edge Hill | Edgeboro | Edgely |
| Edison | Elderberry Pond | Elephant | Ellerslie | Elmwood Terrace |
| Emilie | Erwinna | Estates at Tall Oaks | Everbreeze Plateau | Fair Hill |
| Fairless Hills | Fairless Junction | Fallsington | Farm School | Farmbrook |
| Feasterville | Fergusonville | Ferndale | Finland | Five Points |
| Flushing | Forest Grove | Forest Park | Fountainville | Furlong |
| Gallows Hill | Gardenville | Geryville | Glen Ashton Farms | Glendale |
| Glenlake | Golden Acres Estates | Goldenridge | Greenbrook | Grenoble |
| Griers Corner | Grundys Corner | Gruversville | Hagersville | Hamptontowne |
| Harrow | Hartsville | Hellings Corner | Highland Park | Highton |
| Hillcrest Estate | Hilltop | Hinkletown | Holicong | Holland |
| Holly Hill | Hood | Huffnagle | Hulmeville | Hulmeville Terrace |
| Idlewood | Indian Creek | Irish Meeting House | Ivybrook Ridge | Ivygreene Run |
| Ivyland | Jacksonville | Jamison | Janney | Johnsville |
| Jugtown | Kearney | Keelersville | Kendigtown | Kimberwick Green |
| Kintnersville | Kulps Corner | La Trappe | Lacey Park | Lahaska |
| Lakeside | Landisville | Langhorne | Langhorne Gardens | Langhorne Manor |
| Langhorne Terrace | Leidytown | Levittown | Linconia | Lindenfield |
| Line Lexington | Little Farm Trace Park | Little Italy | Lodi | Loux Corner |
| Louxs Corner | Lumberville | Magnolia Hill | Maple Beach | Maple Point |
| Maple Shade | Margo Gardens | Marlboroville | Mechanics Valley | Mechanicsville |
| Mews at Wickford Commons | Midway | Milford Square | Mill Creek Falls | Monroe |
| Morrisville | Mount Pleasant | Mozart | Mumbauersville | Naces Corner |
| Naceville | Narrowsville | Neshaminy | Neshaminy Falls | Neshaminy Heights |
| Neshaminy Hills | Neshaminy Woods | New Britain | New Galena | New Hope |
| Newportville | Newportville Terrace | Newtown | Newtown Grant | Newville |
| North Park | Nottingham | Oakford | Oaktree Hollow | Orchard Glen |
| Ottsville | Oxford Valley | Paletown | Palomino Farms | Parkland |
| Parkland Heights | Passer | Patriot Place | Penn Valley | Penndel |
| Penns Gate | Penns Park | Perkasie | Peters Corner | Pine Run |
| Pineville | Pinewood | Pipersville | Pleasant Valley | Plumsteadville |
| Point Pleasant | Pools Corner | Pullen | Quakertown | Quincy Hollow |
| Red Cedar Hill | Reeder | Revere | Rich Hill | Richboro |
| Richland Center | Richlandtown | Ridge Valley | Riegelsville | Rock Hill |
| Rockdale | Rockhill Station | Rocky Ridge | Rocky Valley | Roelofs |
| Rolling Hill Acres | Rosedale | Rosewood Park | Ruppletown | Rushland |
| Ryans Corner | Saint Leonard | Saxony Manor | Scammells Corner | Schlichter |
| Sellersville | Sellersville Heights | Selsie Village | Shelly | Siles |
| Silverdale | Smiths Corner | Smithtown | Smoketown | Society Meadows |
| Solebury | Somerton Estate | Somerton Forge | Southampton | Spinnerstown |
| Spring Valley | Springtown | Stanwood | Steinsburg | Stonybrook |
| Stonycrest | Stoopville | Strawntown | Street Road | Sundale |
| Taylorsville | Telford Chase | Telford Commons | Telford Hills | The Highlands |
| Thornridge | Tinicum | Torresdale Manor | Tradesville | Traymore |
| Trevose | Trevose Heights | Trumbauersville | Tullytown | Uhlerstown |
| Upper Black Eddy | Upper Emilie | Vermilion Hill | Village Shires | Villas of Middletown |
| Violet Wood | Warminster | Warminster Heights | Warminster Village | Warrington |
| Washington Crossing | Weisel | West Bristol | Wheat Sheaf | White Horse |
| Whitewood | Will O Wood | Willow Manor Farms | Winder Village | Wismer |
| Wood | Woodbourne | Woodhill | Woodside | Wrightstown |
| Wycombe | Yardley | Yellowood | Yocum Estates | Zionhill |
| | | | | |
| --- | --- | --- | --- | --- |
| Ackworth | Aldham | Allegiance | Altor | Anselma |
| Ashbridge Farms | Ashwell | Atglen | Avondale | Bacton |
| Baker | Barneston | Barnsley | Bartons Meadows | Belvidere |
| Berwyn | Birchrunville | Birdell | Birdwood Hill | Birmingham |
| Birmingham Estates | Birmingham Hunt | Black Horse | Blackburn Farm | Bondsville |
| Bow Tree | Bradford Hills | Brandamore | Brandywine at Thornbury | Brandywine Hunt |
| Brandywine Manor | Bridlewood Farm | Brinton Woods | Brittains Corner | Brookfield |
| Brownbacks | Buck Run | Bucktown | Bull Tavern | Burnt Mills |
| Buttonwood Farms | Byers | Caines Creek | Caln | Cambridge |
| Caswallen | Cedar Hollow | Cedar Knoll | Cedarville | Centre Creek Estates |
| Century Farms | Chadds Ford Junction | Chadds Ford Knoll | Chadds Ford West | Chapel View Estates |
| Charlestown | Charlestown Hunt | Chatham | Chatwood | Chester Springs |
| Chesterbrook | Chesterville | Chrome | Church Hill | Cider Knoll |
| Clock Tower Woods | Clonmell | Coatesville | Cochranville | Colonial Way |
| Commons at Goshen | Compass | Conestoga | Copesville | Corinne |
| Corner Ketch | Corner Store | Cornog | Cossart | Cossart Creek |
| Coventry Village | Coventryville | Cromby | Cupola | Daleville |
| Dampman | Darlington Corners | David Estates | Daylesford | Daylesford Lake |
| Deepdale | Deer Pointe | Deerfield Knoll | Delchester Farm | Devault |
| Devon | Devon Hunt | Dilworthtown | Dilworthtown Oak Estates | Doe Run |
| Dorlan | Dowlin | Downingtown | Duffryn Mawr | Dutton Mill |
| Dutts Mill | Eagle | East Nantmeal | Edenton | Elk Mills |
| Elkdale | Elkview | Elverson | Embreeville | Ercildoun |
| Exton | Faggs Manor | Fair Acres Farm | Fair Meadow | Fairville |
| Fern Hill | Fieldpoint | Fisherville | Five Points | Fontaine |
| Forestville | Franklin | Frazer | Freedom View | Freemont |
| Fricks Lock | Gallagherville | Garden | General Warren Village | Glen Craig |
| Glen Hardie | Glen Roy | Glenhall | Glenloch | Glenmoore |
| Glennville | Glenrose | Goosetown | Goshen Commons | Goshen Terrace |
| Goshen West | Goshenville | Grace Villa | Grand Oak Run | Green Hill |
| Green Lane Village | Green Lawn | Green Manor Farm | Green Tree | Grove |
| Guthriesville | Hallman | Hamilton Place | Hamorton | Harmony Hill |
| Harmonyville | Haverfield | Hayesville | Hayti | Heartsease |
| Hephzibah | Hershey Mill | Hickory Hill | Hiestand | Hilloch Manor |
| Hollow Run Farms | Homeville | Honey Brook | Hopewell | Howellville |
| Hummingbird Farm | Humphreyville | Hunt Country | Hyllwynd | Icedale |
| Ironsides | Isabella | Jennersville | Jerrehian Estates | Kaolin |
| Kelton | Kemblesville | Kenilworth | Kennett Square | Kimberton |
| Kirby Woods | Kirkland | Knauertown | Knickerbocker | Land Grant Farms |
| Landenberg | Laurel | Lees | Lees Mill | Lenape |
| Lenover | Leopard | Leopard Farms | Leopard Lakes | Lewis Mills |
| Lewisville | Lexington Court | Lexton Woods | Lionville | Little Washington |
| Loag | Longwood | Lower Hopewell | Ludwigs Corner | Lyndell |
| Malins | Malvern | Maple Grove | Marlboro | Marshallton |
| Martins Corner | Marydell Farms | Matthews | Meadows at Valley Forge | Mendenhall |
| Meriweather Farms | Merlin | Milford Mills | Mill Lane | Millers MH Park |
| Milltown | Modena | Moorehall at Valley Forge | Morstein | Mortonville |
| Mount Vernon | Nantmeal Village | New Centerville | New Garden | New London |
| Newlinville | Northbrook | Norway | Nottingham | Oakbourne |
| Oakland | Oakwood Farms | Old Covered Bridge Estates | Oppermans Corner | Oxford |
| Pamona Park | Paoli | Paoli Gardens | Paoli Manor | Paoli Road |
| Paoli Woods Foxwood | Parker Ford | Parkersville | Parkesburg | Pawling Woods |
| Peacedale | Pennhurst | Penns Preserve | Pennwood South | Pepple |
| Perkiomen Junction | Phillipsville | Phoenixville | Pickering | Pikeland |
| Pin Oak Farms | Pine Swamp | Planebrook | Pleasant Grove | Plumly |
| Plumly Acres | Plumly Farms | Plumsock | Pocopson | Pomeroy |
| Pomeroy Heights | Porters Mill | Pottstown Landing | Powderhorn Knoll | Pughtown |
| Radnor Hunt | Rapps Corner | Red Lion | Reeceville | Rennyson |
| Reserve at Chadds Ford | Revolutionary Farm | Riverwalk | Rockland Village | Rocklyn |
| Rockville | Rocky Hill | Rollinwood | Romansville | Ronnie Park |
| Rosedale | Roundelay | Russellville | Sadsburyville | Saint John Circle |
| Saint Peters | Saverys Mill | Schades Corner | Sconnelltown | Seal |
| Serpentine Acres | Seven Stars | Shand Vassar | Sheeder | Shiloh Woods |
| Ship Road | Siousca | Slonaker | Snowdenville | South Coatesville |
| South Pottstown | Spring City | Springdell | Springlawn | Springton |
| Spruces | State Hill | Steelville | Stoney Run Farms | Stottsville |
| Strafford | Strasburg Court | Strickersville | Suburban Village | Sugartown |
| Sunwood Farm | Suplee | Swedesford Road | Sylmar | Talcose |
| The Commons at Valley Forge | The Knolls of Birmingham | Thornbury | Thornbury Knoll | Thorndale |
| Tiberton | Titlows Corner | Toughkenamon | Towerville | Treyburn |
| Trinity House | Trythall | Tweedale | Twin Bridge Farm | Twin Turns Farm |
| Unionville | Upland | Upper Octoraro | Valley Forge | Valley Forge Meadows |
| Valley Forge Mountain | Valley Forge Mountain North | Valley Forge Woods | Valley Greene | Village Builders |
| Village of Pickering Run | Wagontown | Wallace | Warwick | Waterloo Mills |
| Wawaset | Waynes Brooke | Waynesborough Woods | West Chester | West Goshen |
| West Goshen Hills | West Goshen Park | West Grove | West Pikeland | West Wynn |
| Westmount | Westover Farms | Westtown | Westtown Acres | Westtown Country Estates |
| Westtown Hillside | Westtown Knoll | Westtown Park | Westwood | Weyhill |
| White Chimneys | Whitehorse | Whitehorse Estates | Whitehorse Farms | Whiteland Crest |
| Whitford | Wickerton | Willborne Acres | Williams Corner | Willistown |
| Willistown Chase | Willistown Hunt | Willistown Knoll | Willistown Woods | Willowdale |
| Wilmer | Wilsons Corner | Winding River | Windmere Place | Windon |
| Woodbine | Woodcock Farm | Woodcrest | Woodville | Woodwards Corner |
| Worington Commons | Wyebrooke | Wylie Farms | Wyllpen Farms | Youngsburg |
| | | | | |
| --- | --- | --- | --- | --- |
| Academy | Addingham | Adele | Aldan | Allgates |
| Alverno Valley Farms | Arborlea | Ardmore Park | Aronimink | Aronwold |
| Aston Arms | Aston Mills | Avendale | Baldwin | Balinahinch |
| Beverly Hills | Black Horse | Blue Hill | Bon Air | Boon |
| Booths Corner | Boothwyn | Bortondale | Bowling Green | Brandywine Summit |
| Bridgewater | Bridlebrook Estates | Brookcroft | Brookhaven | Brookline |
| Brookthorpe Hills | Broomall | Bryn Mawr Place | Burmont | Bywood |
| Calais Woods | Californian | Cardington | Carriages at Cobblestones | Castle Rock |
| Cavagrado | Central Square | Chadds Ford | Chelsea | Chester |
| Chester Heights | Chester Plaza | Cheyney | Clayton Meadows | Clifton Heights |
| Cobblestones at Thornbury | Collingdale | Colwyn | Concord Chase | Concord Crossing |
| Concord Hunt | Concord Woods | Concordville | Coreze | Coventry Crossing |
| Creekside Village at Naamans | Crozierville | Crum Creek Manor | Crum Lynne | Darby |
| Darling | Darlington Valley | Deerbrook I | Deerbrook II | Dilworthtown Woods |
| Drexel Hill | Dubarry Estates | Eagleview | East Lansdowne | Echo Valley |
| Eddystone | Edgemont | Elam | Elwyn | Erin Rose |
| Essington | Fairview | Feltonville | Fernwood | Fisher Corners |
| Florida Park | Folcroft | Folsom | Fox Fields | Fox Lair |
| Foxcroft | Garden City | Gardendale | Garnet Oaks | Garnet Valley |
| Garrett Hill | Garrettford | Geist Point | Glen Estates | Glen Mills |
| Glen Riddle | Glenolden | Goodley Manor | Gradyville | Granite Farms Estates |
| Granite Run | Grassland | Green Countrie Village | Green Ridge | Greenbriar at Thornbury |
| Greenbrooke | Harrison Estate | Haverford Village | Havertown | Haverwood |
| Hiddencreek | Highland Park | Holmes | Ithan | Ivy Mills |
| Jefferson West | Johnsons Corner | Keepsake | Kellyville | Kirklyn |
| Knowlton | Lansdowne | Lapidea | Larchmont | Larchmont Meadows |
| Larchmont Square | Lawrence Park | Leedom Estates | Leiperville | Lenni |
| Lester | Lima | Lima Estates | Linvilla | Linwood |
| Llanerch | Llanwellyn | Locksley | Locksley Crossing | Manoa |
| Marcus Hook | Markham | Marple | Marplewood Villa | Marplewoods |
| Marrow Tract | Media | Memel Farms | Meriahnna | Millbourne |
| Milmont | Montrose Village | Moore | Morgan | Morton |
| Mount Alverno | Moylan | Moylan-Rose Valley Station | Newtown Heights | Newtown Square |
| North Chase | Norwood | Oak Lane | Oakmont | Ogden |
| Okehocking Hills | Old Mill Pointe | Painters Crossing | Painters Crossroads | Park Woods |
| Parkside | Paxon Chase | Pendle Hill | Penfield | Pennell Place |
| Penns Grant | Pilgrim Gardens | Pine Ridge | Primos | Prospect Park |
| Providence | Putman Village | Radnor | Radnor Crossing | Radnor Station |
| Richland | Riddle Glen | Riddlewood | Ridley Park | Ringfield |
| Riviera at Concord | Rochford Estates | Rockdale | Rose Run Estates | Rose Tree |
| Rose Tree Estates | Rose Valley | Runnymeade Farms | Rutledge | Sackville |
| Saint Albans | Saint Davids | Scots Glen | Secane | Sharon Hill |
| Sharpless Farms | Smithfield Estates | South Chester | South Media | Spring Oak |
| Springfield | Springton Chase | Springton Point Estates | Springton Pointe | Springton Pointe Woods |
| Springton Woods | Stonehurst | Summits Edge | Swarthmore | Sycamore Mills |
| Sycamore Woods Estates | Tanguy | The Hills at Bethel | The Ridings of Chadds Ford | Thornbury Hunt |
| Thornton | Toft Woods | Trainer | Twin Creeks at Mendenhall | Twin Oaks |
| Upland | Upper Darby | Upper Providence | Upton | Valley View |
| Victoria Wood | Village Green | Village of Rose Tree | Village of Valleybrook | Villanova |
| Villas at Golf View Estates | Wallingford | Ward | Waterville | Wawa |
| Wayne | West Gate Hills | West Ridley Park | West Wayne | Westbrook Park |
| Westinghouse Village | Willowburn | Winderly | Woodlyn | Woods at Langford |
| Woods at Sweetwater | Worrell | Wyndom | Wyola | Yeadon |
| Zebleys Corner | | | | |
| | | | | |
| --- | --- | --- | --- | --- |
| Alburtis | Allen Junction | Allentown | Alton Park | Ancient Oaks |
| Arlington Knolls | Balliettsville | Best Station | Bittners Corner | Breinigsville |
| Bungalow Park | Catasauqua | Cedarbrook County Home | Cementon | Center Valley |
| Centreville | Cetronia | Chapman | Chestnut Hill | Claussville |
| Coffeetown | Colesville | Coopersburg | Coplay | Corning |
| Crackersport | Custer | Dewey Heights | Diebertsville | Dillingerville |
| Dorneyville | East Allentown | East Fogelsville | East Texas | Egypt |
| Emerald | Emmaus | Emmaus Junction | Evergreen Park | Farmington |
| Fogelsville | Fountain Hill | Friedens | Friedensville | Fullerton |
| Gauff Hill | Germansville | Greenawalds | Griesemersville | Guth |
| Guthsville | Haafsville | Haines | Hanover Acres | Hawktown |
| Helfrichsville | Hensingersville | Hillside | Hilltown | Hokendauqua |
| Home Park | Hosensack | Hynemansville | Ironton | Jacksonville |
| Jordan Valley | Juniper Circle | Kaywin | Kernsville | Krassdale |
| Krocksville | Kuhnsville | Lanark | Laurys Station | Leather Corner Post |
| Lehigh Furnace | Lehigh Gap | Limeport | Litzenberg | Lochland |
| Lockridge | Locust Valley | Lynnport | Lynnville | Lyon Valley |
| Macungie | Mechanicsville | Metamora Station | Meyersville | Mickleys |
| Mickleys Gardens | Midway Manor | Milford Park | Minesite | Mosserville |
| Mountainville | Neffs | New Smithville | New Tripoli | Newhard |
| Newside | Newtown | North Coplay | North Fogelsville | Notre Dame Hills |
| Old Zionsville | Orefield | Ormrod | Overlook Springs | Park Way Manor |
| Parkside Courts | Peters Store | Pleasant Corners | Powder Valley | Raberts Corner |
| Raubs Mills | Rextown | Rising Sun | Ritterville | River View |
| Rockdale | Rosemont Terrace | Ruchsville | Ruppsville | Saegersville |
| Saucon Valley | Saucon Valley Terrace | Scheidy | Scherersville | Schnecksville |
| Schneidersville | Seiberlingville | Seiple | Seipstown | Shankweilers |
| Shimerville | Sigmund | Slatedale | Slateville | Slatington |
| Spring Creek | Steinsville | Sterlingworth | Stetlersville | Stiles |
| Stines Corner | Summit Lawn | Switzer | Trexlertown | Trout Creek |
| Unionville | Vera Cruz | Vera Cruz Station | Walbert | Waldheim Park |
| Wanamakers | Weidasville | Weilersville | Weisenberg | Wellington |
| Welshtown | Wennersville | Werleys Corner | Wescosville | West Catasauqua |
| Westwood Heights | Wilbur | Williamstown | Woodlawn | Zionsville |
| | | | | |
| --- | --- | --- | --- | --- |
| Abbey Downs | Abington | Abrahams | Abruzzi Estates | Acorn |
| Ager Tract | Alnwick | Alto Grandview Acres | Ambler | Ambler House |
| Andorra Springs | Andorra Woods | Anise | Apple Tree Estates | Arbor Glen |
| Arbors at Providence | Arcadia at Inverness Glen | Arcola | Ardmore | Ardsley |
| Arlingham | Arrowhead Knoll | Ashbourne | Ashford Green | Ashmead Village |
| Audobon Gardens | Audubon | Audubon Gardens | Audubon Shrine | Baederwood |
| Bala | Bala-Cynwyd | Banbury | Banbury Crossing | Barley Lane |
| Barlow Heights | Barren Hill | Bayhill | Beidler Knoll | Belcourt Manor |
| Belfry | Belfry Meadow | Bellingham Knoll | Belmont Hills | Belmont Terrace |
| Benson East | Bergey | Berwick Place | Bethayres | Bethel Grant |
| Bethel Hill | Betzwood | Birchwood Terrace | Birkdale | Black Horse |
| Blair Mill Village East | Blair Mill Village West | Blue Bell | Blue Bell Crossing | Blue Bell Farms |
| Blue Bell Gardens | Blue Bell Glenn | Blue Bell Knoll | Blue Bell Road Manor | Blue Bell Square |
| Bob White Farms | Bonair | Bramble Gate | Bramcote | Brandywine Village |
| Bremen Woods | Breyer | Bridgeport | Brittany Farms at Equus | Brittany Pointe Estates |
| Broad Axe | Broad Axe Village | Brookshyre Woods | Bryn Athyn | Bryn Mawr |
| Byberry | Calmensin | Cambridge Knoll | Cambridge Reserve | Candle Brook |
| Cannon Run | Cannon Run West | Cardinal Hollow | Cardinal View | Carpenters Way |
| Cassel Mill Farms | Cathcart Manor | Cedar Grove | Cedar Heights | Cedarbrook |
| Cedarbrook Hill | Cedars | Center Square | Center Square Green | Chadwick Place |
| Chapel Hill Manor | Chatham Village of Towamencin | Chelten Hills | Cheltenham | Cheltenham Village |
| Cherry Dale | Chester Downs | Chestnut Pointe | Cheswyck | Cinnamon Hill |
| Clayton Hill II | Clearbrook Village | Clover Crest | Cloverly Farms | Cobblestone East |
| Cold Point | Coldspring Crossing | Coleston | Collegeville | Collegeville Arms |
| Collegeville Crossing | Collegeville Glen | Collegeville Greene | Colmar | Colonial Village |
| Colony Arms | Congo | Connaughtown | Conshohocken | Conshohocken Station |
| Continental Arms | Corsons | County Line | Coventry House | Cowpath Village |
| Creamery | Creekwood Village | Crestmont | Crestview at Skippack | Crestwyck |
| Crooked Lane Crossing | Cross Gate | Crosswicks | Cynwyd | Cynwyd Estates |
| Dartmouth Hills | Dawesfield | De La Salle | DeKalb Farms | Dekalb Park |
| Dell at Muirfield | Delphi | Derstine Estates | Dock Manor Terrace | Donny Brook Estates |
| Dresher | Dresher Woods | Dreshertowne | Dublin Chase | Dublin Crossing |
| Dublin Estates | Dublin Glen | Dublin Hunt II | Dublin Lea | Dublin Meadows |
| Eagel Stream | Eagleville | Earlington | East Greenville | East Norriton |
| East Oreland | Eastburn Terrace | Edge Hill | Elkins Park | Elkins Park Gardens |
| Elkins Park House | Elroy | Enfield | Erdenheim | Ernest |
| Estate of Dublin | Estates at Cedar Hill | Estates at Collegeville | Estates at Faraway Farm | Estates at Whitemarsh |
| Estates of Horsham Lea | Estates of Montgomery | Eureka | Evansburg | Evansburg Crossing |
| Executive Estates Park | Executive House | Fagleysville | Fair Hills | Faircrest Farms |
| Fairoaks | Fairview Village | Far-A-Field | Fellwick | Fitzwatertown |
| Five Points | Flourtown | Fords Edge | Forge Spring Village | Forrest View |
| Fort Washington | Fortuna | Foulkeways | Fox Heath | Foxcroft Square |
| Franconia | Franconia Hunt | Franklinville | Frederick | Frog Hollow Estates |
| Fruitville | Fulmor | Georgetown of Philadelphia | Gilbertsville | Gladwyne |
| Glasgow | Gleneagles | Glengary Highlands | Glenn Rose | Glenside |
| Gloria Dei Towers | Golden Age Manor | Golf Ridge | Grand View Heights | Graterford |
| Green Lane | Green Tree | Greenshire Estates | Greenview Estates | Greystone Manor |
| Gristmill Run | Gulph Mills | Gulph Mills Village | Gulph Terrace | Gwynedd |
| Gwynedd Acres | Gwynedd Chase | Gwynedd Club | Gwynedd Estates | Gwynedd Heights |
| Gwynedd Hill | Gwynedd Knoll | Gwynedd Lea | Gwynedd Pointe | Gwynedd Square |
| Gwynedd Valley | Gwynedd Woods | Gwynmont Farms | Gwynn Oaks | Gypsy Rose Estates |
| Half Way House | Halfway House | Hallowell | Hamilton Court | Hampton Green |
| Hanover Court | Harley Corners | Harley Glen | Harleysville | Harleysville Homestead |
| Harmonville | Harmony Towne | Hatboro | Hatfield | Haverford |
| Heather Knoll | Heather View | Heaton | Heebnerville | Helen Marie Court |
| Henderson | Henderson Park | Hendricks | Herritage Ridge | Hickory Tree Estates |
| Hickorytown | Hidden Creek Estates | Hidden Creek Phase II | Hidden Valley | Hill Crest |
| Hillcrest Meadows | Hillegass | Hilpert | Hoffmansville | Hollis Hills |
| Hollow Woods | Hollywood | Hooverton | Hoppenville | Horsham |
| Horsham Chase | Horsham Heights | Horsham Terrace | Hughes Park | Hunter Crest |
| Hunter Villa | Hunters Greene | Huntingdon Valley | Imperial Arms | Indian Crest Farms |
| Inglewood | Inglewood Gardens | Inverrary | Iron Bridge Estates | Ironbridge Estates |
| Ivy Rock | Jamestown Village | Jarrettown | Jeffersonville | Jenkintown |
| Joshua Knoll | Kennedy House | Kerwood | Kimberly Knoll | King of Prussia |
| Kings Manor | Kingscote | Kleinville | Kratz | Kulpsville |
| Lafayette | Lafayette Park | Lamott | Lancasterville | Lansdale |
| Latches Lane | Laverock | Layfield | Leary Trace Park | Lederach |
| Lexington Farms | Lexington Leas | Limerick | Limerick Center | Limerick Greene |
| Lindberg Heights | Linfield | Linfield Farms | Linfield Woods | Lions Gate II |
| Lochwood Estates | Long Lane Farms III | Lowell Hills | Lucon | Lynnewood Gardens |
| Lynnwood Gardens | Madison Ridge | Mainland | Maple Glen | Maple Glen Hollow |
| Marble Hall | McKinley | McMoran Park | Meadow Lane Farms | Meadow View Estates |
| Meadow Wick | Meadowbrook | Meadowcreek Estates | Meadowlands Manor | Meadows at Lower Gwynedd |
| Mechanicsville | Meetinghouse Village | Melrose Park | Mercer Hill Village | Merion |
| Merion Gardens | Merion Hills | Merion Park | Merion View | Mermaid Estates |
| Merrybrook | Mews at Blue Bell | Mews at Valley Forge | Mill Grove | Mill Road |
| Mill Run | Mingo | Miquon | Mogees Station | Mogeetown |
| Moister Tract | Mont Clare | Montgomery Brooke | Montgomery Crossing | Montgomery Glen |
| Montgomery Greeny | Montgomery Oaks | Montgomeryville | Morganville | Morwood |
| Mount Pleasant | Mount Vernon Gardens | Muirfield | Myers Tract | Narberth |
| Narcissa | Neiffer | New Hanover | New Hanover Square | Niantic |
| Noble | Norlynne Court | Normandy Farms Estates | Norrington Knoll | Norris Hills Court |
| Norristown | Norrition Woods | Norriton East | Norritonville | North Hills |
| North Penn Crossing | North Wales | Oak Lane | Oak Lane Manor | Oak Park |
| Oak Summit | Oak Wood East | Oaklane | Oaks | Oakwood at Plymouth |
| Obelisk | Olde Village | Orchard Courts | Oreland | Orvilla |
| Oxford Manor | Palm | Palm Beach Farm | Paper Mills | Parkerford |
| Parsons Glen | Pear Tree Village | Pelham Green | Pen Ambler | Pencoyd |
| Pencoyd Park | Penllyn | Penllyn Knoll | Penn Brooke | Penn Brooke Gardens |
| Penn Oak Manor | Penn Square | Penn Valley | Penn Weldy | Penn Wynne |
| Pennbrooke Manor | Pennfield Manor | Pennsburg | Pennypacker Road | Perkiomen |
| Perkiomen Greene | Perkiomen Heights | Perkiomen Place | Perkiomen Woods | Perkiomenville |
| Pheasant Knoll | Pin Oak Estates | Pineview Estates | Pinewoods | Pleasant Run |
| Pleasant Valley Homes | Pleasant View Acres | Plymouth Gardens | Plymouth Hills | Plymouth Meadows |
| Plymouth Meeting | Plymouth Valley | Port Providence | Pottsgrove | Pottstown |
| Prospectville | Providence Crossing | Providence Forge | Providence Green | Providence Knoll |
| Providence Meadows | Providence Oaks | Providence Ridge | Providence View | Prussian Woods |
| Rahns | Rampart Ridge | Ramsgate-Providence Hunt | Randy Run | Red Hill |
| Regency Knoll | Regency Park Towers | Regent Manor | Reliance | Renninger Tract |
| Ridge Estates | Ringing Hills | Ringing Rock Gardens | Ritter Estates | Rivers Bend |
| Robert Bruce | Roboda | Rockledge | Rolling Meadow Estates | Rose Valley |
| Rosecliff | Roseglen | Rosemont | Rosemore Gardens | Roslyn |
| Roslyn Heights | Royersford | Rubicam | Rydal | Rydal East |
| Rydal Estates | Rydal Green | Rydal Park | Rydall Park | Saint Marys Seminary |
| Salford | Salford Pond | Salford Ridge | Salfordville | Sanatoga |
| Sanatoga Commons | Sassamansville | Saw Mill Valley | School Side Manor | Schoolside Manor |
| Schwenfield Manor | Schwenksville | Seven Stars | Shady Grove Manor | Shainline |
| Sheffield Village | Sherry Lake East | Shinnecock | Shirks Corner | Shoemak Village |
| Shoemaker Village | Silverbrook Farms | Skippack | Skippack Ridge | Sorrelhorse |
| Souderton | Spring House | Spring Mill | Spring Mount | Spring Mount Summit |
| Springtown | Squires Estates | Squires Knoll | Stony Brook | Stormfield |
| Stowe | Stuart Creek Farms | Stuarts Keep | Sugar Hill Farms | Sugarvalley |
| Summer Chase | Summerwind | Sumneytown | Sunny Ayr Estates | Sunny Brook Estates |
| Sunnybrook | Sunnyside Farms | Sussex Square | Sutton Terrace | Swedeland |
| Swedesburg | Sweet Briar | Talamore | Talamore at Oak Terrace | Tannerie Woods |
| Telford | Terrace Hill | Terwood | The Colony at Valley Forge | The Estates at Fawn Ridge |
| The Estates at Whitemarsh Hills | The Estates of Audubon North | The Estates of Audubon South | The Glen at Greenfields | The Heathers |
| The Meadows | The Mermont | The Pines | The Reserve | The Reserve at Lafayette Springs |
| The Reserve at Trewellyn | The Ridings of Montgomery | The Stanbridge | The Woodlands | The Woods |
| The Wyndon | Thomas Wynne | Three Tuns | Towamencin Village | Town Court |
| Townline | Trappe | Trappe Meadows | Treemont Terrace | Trent Manor |
| Trewellyn Estates | Trewigtown | Trooper | Trooper MH Park | Tylersport |
| Unionville | Upper Dublin | Upper Fairview | Upper Glasgow | Valentine Estates |
| Valley Falls | Valley Forge Acres | Valley Forge Estates | Valley Forge Homes | Valley Forge Towers |
| Valley Green | Valley Hi East | Vernfield | Victoria Glen | Villa of Flair Skippack Village |
| Village at Salford Mill | Village Brook Estate | Village Circle | Village of Mingo | Village of Willowbend |
| Wales Junction | Walnut Crossing | Walnut Farms | Walnut Hill | Warlgya Tract |
| Washington Hill | Washington Park | Washington Square | Washingtons Crossing | Waynewoods |
| Weatherlea | Welch Village | Weldon | Welsh Woods | West Conshohocken |
| West Laurel Hill | West Manayunk | West Norriton | West Point | West Pottsgrove |
| West Spring Mills | Westaway | Westbury | Westover Club | Wetherills Corner |
| White Marsh Meadows | Whitemarsh | Whitemarsh Green | Whitemarsh Hunt | Whitemarsh Woods |
| Whitpain Hills | Whitpain Manor | Whitpain Woods | William Penn Villas | Williams |
| Willow Grove | Willow Manor | Willowmere | Willowyck | Winding Brook Estates |
| Winding Estates | Windsor Pass | Winners Circle | Winnie Tract | Wister Woods |
| Wooded Glen | Wooded Pond | Woodgate | Woodmont | Worcester |
| Woxall | Wrenfield | Wyncote | Wyndmoor | Wyndmoor Estates |
| Wynmere Downs | Wynmere Hunt | Wynnebrook Manor | Wynnewood | Wynnewood House |
| Wynwood Estates | Yerkes | Yorkshire Commons | Zieglersville | |
| | | | | |
| --- | --- | --- | --- | --- |
| Ackermanville | Alpha | Altonah | Aluta | Apps |
| Arndts | Bangor | Bath | Bath Junction | Bayard Park |
| Beersville | Belfast | Belfast Junction | Benders Junction | Berlinsville |
| Bethlehem | Bethlehem View | Bingen | Bossards Corner | Boulton |
| Brodhead | Browntown | Bushkill Center | Butztown | Chapman |
| Cherry Hill | Cherryville | Chestnut Hill | Chickentown | Christian Springs |
| Churchville | Clearfield | Clyde | Coffeetown | Coilton |
| Copella | Crossroads | Danielsville | Dannersville | Delabole |
| Delps | Delta Manor | Didier | Dietrichtown | East Bangor |
| East Hills | East Lawn | Eastlawn Gardens | Easton | Edelman |
| Edgemont | Emanuelsville | Factoryville | Farmersville | Filetown |
| Five Points | Flicksville | Franks Corner | Freemansburg | Friedenthal |
| Georgetown | Glendon | Grand Central | Gruvertown | Hanover |
| Hanoverville | Harpers | Hartzells Ferry | Haynes Mill | Hecktown |
| Hellertown | Highland Park | Hill Yard | Hollo | Howersville |
| Howertown | Indianland | Jacksonville | Jamesville | Katellen |
| Kesslersville | Kirchberg | Klecknersville | Knechts | Kreidersville |
| Leithsville | Lerchs | Lime Ridge | Lincoln Park | Lincoln Terrace |
| Lockport | Lower Saucon | Macada | Marlin Hills | Marshfield Station |
| Martins Creek | Martins Creek Junction | Middletown | Miller Manor | Millers |
| Moorestown | Mount Bethel | Mount Hope | Mount Pleasant | Mutchlertown |
| Nazareth | Nelighsville | New Centerville | New Village | Newburg |
| Newburg Homes | Newport | Nisky | North Bangor | North Catasauqua |
| Northampton | Northampton Heights | Northwood Heights | Odenweldertown | Old Orchard |
| Palmer Heights | Paxinosa | Pen Argyl | Penn Allen | Pennsville |
| Petersville | Point Phillip | Polk Valley | Portland | Prospect Park |
| Rasleytown | Raubsville | Redington | Richmond | Rismiller |
| Riverton | Rockville | Roseto | Sandts Eddy | Saucon |
| Saucona | Schoeneck | Schoenersville | Seemsville | Seidersville |
| Shernerville | Shimer | Shimersville | Shimerville | Slate Valley |
| Slatefield | Slateford | Smoketown | Sours Mills | South Bethlehem |
| South Easton | South Terrace | Specktown | Spring Valley | Stafore Estates |
| Star Village | Steel City | Steuben | Stier | Stockertown |
| Stone Church | Stouts | Tadmor | Tatamy | Treichlers |
| Uhlers Crossing | University Heights | Uttsville | Wagnerville | Walnut Acres |
| Walnutport | Walnutport Acres | Walters | Wardsburg | Wassergass |
| Weaversville | Weiders Crossing | Werkheiser | West Bangor | West Easton |
| West Pen Argyl | Westgate Hills | William Penn Manor | Williamsport | Wilson |
| Wind Gap | Wydnor | Youngsville | Zucksville | |
| | | | | |
| --- | --- | --- | --- | --- |
| Abbotsford Homes | Academy Gardens | Academyville | Allegheny West | Allen Lane |
| Andorra | Angora | Ashton Woodenbridge | Bartram Village | Bella Vista |
| Belmont | Blue Grass | Brewerytown | Bridesburg | Burholme |
| Bustleton | Byberry | Carpenter | Carroll Park | Cedar Grove |
| Cedar Park | Chestnut Hill | Chinatown | Chopersville | Cobbs Creek |
| Crescentville | Crestmont Farms | Delaire Landing | East Falls | East Mount Airy |
| East Oak Lane | Eastwick | Elmwood | Fairmount | Feltonville |
| Fern Rock | Fishers | Fishtown | Fitler | Fox Chase |
| Francisville | Frankford | Franklinville | Garden Court | Germantown |
| Girard Estate | Glen Willow | Gravers | Grays Ferry | Haddington |
| Harrisburg | Hartranft | Hawthorne | High Rue | Highland |
| Holme Circle | Holmesburg | Hunting Park | Ivy Hill | Juniata |
| Kensington | Kingsessing | Lagrange | Lawncrest | Lawndale |
| Lexington Park | Logan | Longmead Farms | Ludlow | Manatawna |
| Manayunk | Mantua | Mayfair | Mechanicsville | Mermaid |
| Milbrook | Mill Creek | Modena Park | Morrell Park | Morton |
| Mount Airy | Mount Pleasant | Nicetown | Nicetown-Tioga | Normandy |
| North Central | Northern Liberties | Northwood | Old City | Olde Kensington |
| Olney | Overbrook | Oxford Circle | Oxford Village | Packer Park |
| Parkside | Parkwood Manor | Paschall | Passyunk Homes | Pauls Run |
| Pennsport | Pennypack | Pennypack Woods | Philadelphia | Philmont |
| Pittville | Point Breeze | Poplar | Port Richmond | Powelton |
| Queen Village | Rhawnhurst | Richmond | Rittenhouse | Rittenhouse Town |
| Roxborough | Ryers | Saint Martins | Schuylkill | Sharswood |
| Shawmont | Society Hill | Somerton | Somerville | Southwest Center City |
| Southwest Schuylkill | Spring Garden | Spruce Hill | Stenton | Strawberry Mansion |
| Summerdale | Tabor | Tacony | Tasker Homes | Tioga |
| Tioga Park | Torresdale | Tulpohocken | University City | Upper Holmesburg |
| Upper Roxborough | Upsal | Vereeville | Volunteertown | Wayne Junction |
| West Kensington | West Mount Airy | West Oak Lane | West Torresdale | Wharton |
| Whitman | Winchester Park | Wissahickon | Wissinoming | Wister |
| Wynnefield | Wynnefield Heights | Wyoming | Yorktown | |